Various kinds of PLASSER & THEURER filters wholesale
by Administrator | post a comment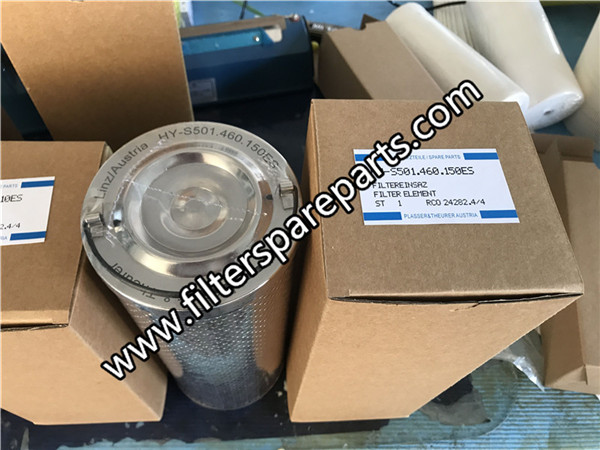 PLASSER&THEURER Located in Austria was founded in 1953 and is one of the manufacturers of railway construction machinery. It is a professional manufacturer engaged in the research, development, manufacture and sale of machinery and vehicles for the construction, overhaul and maintenance of railway lines, turnouts and contact networks. Its products are suitable for various gauges of railways, high-speed railways, heavy haul railways, industrial and mining railways, as well as urban metro and light rail railways.
PLASSER & THEURER main products:
Tamping machinery; Ballast cleaner; Line newly built and overhauled units (pipelining operation and rhythm operation); Subgrade renovation equipment; Track and contact net inspection vehicle; Special loading and unloading truck for bulk materials, snow removal truck, sand removal truck, multi-functional operation truck, ballast suction truck, etc.
Ballast processing machinery:
Ballast shaping truck, ballast compacting truck and power stabilizer truck;
Mobile rail processing equipment:
Straightening equipment for welded rail car, grinding rail car, planing rail car and rail joint;
RM2002, RM800 Super 3S, RM80-750, RM80 UHR, RM74 BR-UHR, RM74 S, EM80H, EM250, EM160, EM100U, EM80, EM30, HY940X150, HY940X200-SO, HY940X390, HY942.N75, HY-M10RMJ, HY-M10RMEE, HY-M10RMEE3,  PA 250, PA 1-20 ES, SWM 15, EM-SAT 120
As one professional filter manufacturer, WIFOR Machinery Parts Co., LTD can supply various of PLASSER&THEURER filters with high quality and acceptable price. Here are some P/N for your ref..
Or if you can not find parts in our website, please advise us P/N and quantity, we will check asap.
62.05.2000.95
62.05.1000.113ES
62.05.1000.186ES
62.05.1000.187
62.05.1000.247ES
HY-501-03.05/ES
62.05.1000.256ES
62.05.1000.269ES
62.05.1000.270ES
62.05.1000.424ES
62.05.1000.271ES
62.05.1000.272ES
62.05.1000.274ES
62.05.1000.292ES
62.05.1000.293ES
62.05.1000.427ES
62.05.1000.471ES
62.05.4000.247ES
8.000.0.923.2066
DFBN/HC240G10B1.0
8.000.8.923.728.5
90.9349.11
90187ES
BF8X-F00-3MY
DL40.60.3H
FTG21-0007
HY-D501.0080.10A/ES
HY-D501.1000.5ES
HY-D501.225.10ES
HY-D501.225.10/400ES
HY-D501.225.10/400BAR
HY-D501.225.25ES
HY-D501.225.25H/ES
HY-D501.32.10ES
HY-D501.32.10H
HY-D501.360.10ES
HY-D501.56.10.3ES
HY-D506.10.30ES
HY-D507.140.10ES
HY-E507.800.03
HY-R501.330.10A/ES
HY-R501.330.25ES
HY-S501.160.P10-ES
HY-S501.180.10ES
HY-S501.300.P10/ES
HY-S501.350.200ES
HY-S501.360.150ES
HY-S501.450
HY-S501.460.150ES
HY-S501.560.150ES
HY-S501.90.10ES
HY-S501.460.150H/ES
HY-S501.360.150H/ES
HY-S501.360.10P/ES
HY-S501.300.P10H/ES
HY-S501.225.150ES
HY-S501.160.P10H/ES
HY-R508.05.01ES
HY-R501.330.10A/H/ES
HY-L507.1600.3
HY-D507.280.10DFG/ES
HY-D506.10.30H/ES
HY-D501.60.10
HY-D501.5.10ES
HY-D501.225.25H
HY-D501.32.10H/ES
HY-D501.32.10DS
HY-D501.250.05/ES
62.05.2000.96ES
DL40.60.3E
62.05.2000.96 
Lubrication filter element assembly of main gear box 62.05.4000.247
Main gear box 62.05.4000.247ES
Excavation filter HY/LF-1-R1/2"-402822
Paper filter KX36/117589
Felt filter KX44/1168407
Line tamper: 08-32, 09-32, 09-3X
Turnout tamping truck: 08-475
Stable Vehicle: WD-320
Tamping Combined Vehicle: DWL-48
Screening truck: RM-80
Waste Transport Vehicle: WY-100
Ballast Shaping Vehicle: SPZ-200
Rail grinder: PGM-48, PGM-96
Turnout grinder: RGH-20C
HY501.300.25A/ES
HY501.300.P10ES
HY501300P10ES
HY-D501.1000.5/DS
HY-D501.1000.5ES
HY-D501.225.10/400ES
HY-D501.225.25DS
HYD501.225.25ES
HY-D501.225.25ES
HY-D501.225.25H/ES
HY-D501.32.10/DS
HY-D501.32.10ES
HYD501.32.10ES
HY-D501.32.10ES
HY-D501.32.10H/ES
HY-D501.32.25.4
HY-D501.32.25.5
HY-D501.360-10ES
HY-D501.5.10.ES
HYD501.5.10ES
HY-D501.5.10ES
HY-D501.56.10ES
HYD501.60.10
HY-D501.60.10
HYD501.60.10
HY-D501.60.10
HYD501-1000-5ES
HYD50122525ES
HYD5013210ES
HYD5013210HES
HYD50136010
HYD506.10.30ES
HYD506.10.30HES
HYD5061030ES
HYD5061030ES
HYD5061030HES
HY-R501.330.10A
HY-R501.330.10A/ES
HY-R501.330.10AHES
HY-R501.330.10ES
HY-R501.330.25
HY-R501.330.25ES
HYR50133010A/ES
HYR50133010AHES
HYR50133010ES
HYR50133025ES
HYR508.05.01ES
HY-S.501.300.P10/ES
HY-S.501.360.150HES
HY-S501.150
HYS501.160.10PES 
HY-S501.160.P10
HYS501.160.P10
HY-S501.160.P10-ES
HY-S501.160.P10-ES
HY-S501.180.10
HY-S501.225.150ES
HY-S501.300.P10 
HYS501.300.P10ES
HY-S501.350.150DS
HY-S501.350.200
HY-S501.350.200ES
HY-S501.360.10P/ES
HY-S501.360.150
HY-S501.360.150
HY-S501.360.150DS
HY-S501.450
HY-S501.460.150
HYS501.460.150
HY-S501.460.150/DS
HYS501.460.150ES
HY-S501.90.10
HYS501.90.10ES
HY-S501.90.10ES
HY-S501.90.25ES
HYS501.901.10ES
HYS501.901.50ES
---
---
---
---
---
News for Monday 01 April, 2019
---
View all news for Monday 01 April, 2019 on one page
---
---
---
Recent News
---
---
---